---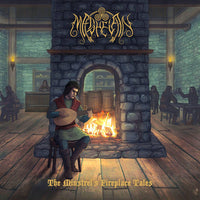 Fantasy synth music inspired by old PC strategy games, originally released digitally in 2015.  Second edition on cassette.  
Pro dubbed cassette housed in a silver case
Card stock insert
Includes 3 tracks exclusive to this release
"Prepare to be swept away o'er majestic mountains, cross the valley streams, and down through shaded glens as this mystified bard sings you his enchanted tales.

Perfect listening for gaming with friends, a lone walk through a hidden path, or enjoying a drink on an early summer dusk."
Dungeons Deep