---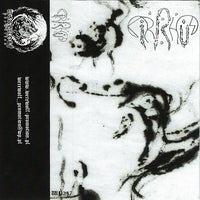 Polish tape version of the first Cirrhus album back in stock.
Eloquent dark melodic black metal. Masculine shrieking into cold violent vocals, galloping and blasting drums, and guitar that shaves black ice into glorious monuments to a lukewarm hell on Earth. Beautiful music for the most circumspect, hate-filled, and all-knowing among us.
Tape version uses the unaltered and unmastered final mix, a little different sound than the CD or LP versions.
 Werewolf Promotion